Our Ministry
We are an extension of parishes in the Archdiocese of Vancouver; a place for prayer, reflection, hope and remembrance. As a part of a Church family and a community of believers, Catholic Cemeteries exist to care for the family to help them live on.
A PEACEFUL RETREAT FOR PRAYER, REFLECTION AND LOVING MEMORIES
Gardens of Gethsemani Cemetery is dedicated to the service of the Catholic Church and is maintained with the same reverence given to a holy shrine. Every acre of our beautiful gardens and all our buildings have been designed to help you experience a sense of sacredness and peace. Our caring and professional, non-commissioned staff will help guide your family in a way that honours the rich traditions and spiritual foundation of your Catholic faith. This includes the traditional Catholic funeral rites, which uphold our faith in the bodily resurrection and offers unique opportunities for remembrance, comfort and expressions of devotion.
Our Services
The Cemetery is open every day of the year, including holidays, for visiting. The gates are open at 8:00 am each day and are closed and locked at dusk.
April to October – No artificial flowers on graves. Flower containers are provided April to October. Please do not put large potted baskets or plants on graves. The cemetery is not responsible for stolen or broken plants.
November to March – Artificial flowers or wreaths may be used. Ornamentation, candles and lights are not permitted on graves.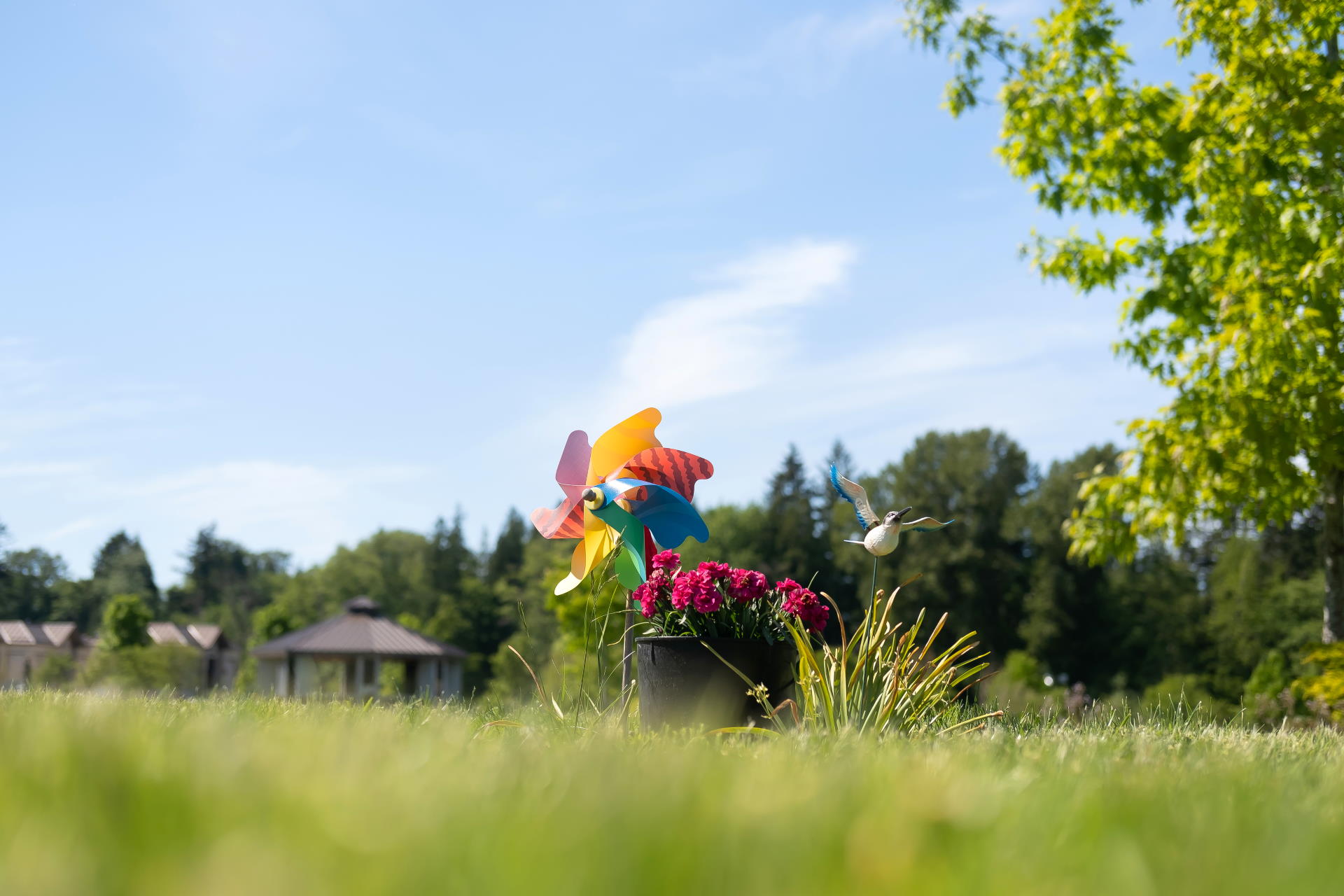 We offer some uniquely Catholic services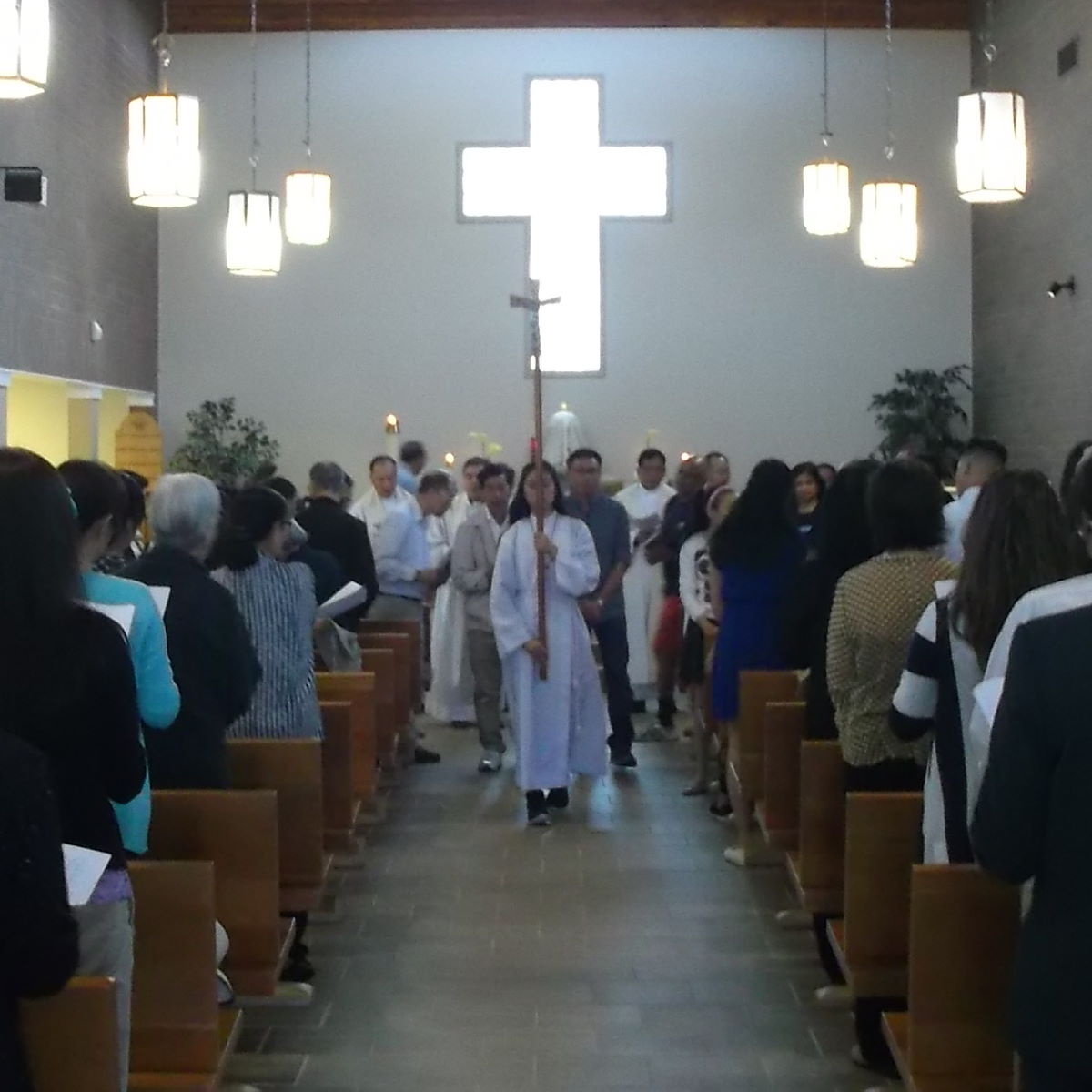 At Gardens of Gethsemani our remembrance program is our monthly Memorial mass which is held on the last Sunday of each month at 2:30 pm in the Evangelist Chapel on site. We remember those who have passed away during that month and all who have left this world with the hope of the resurrection.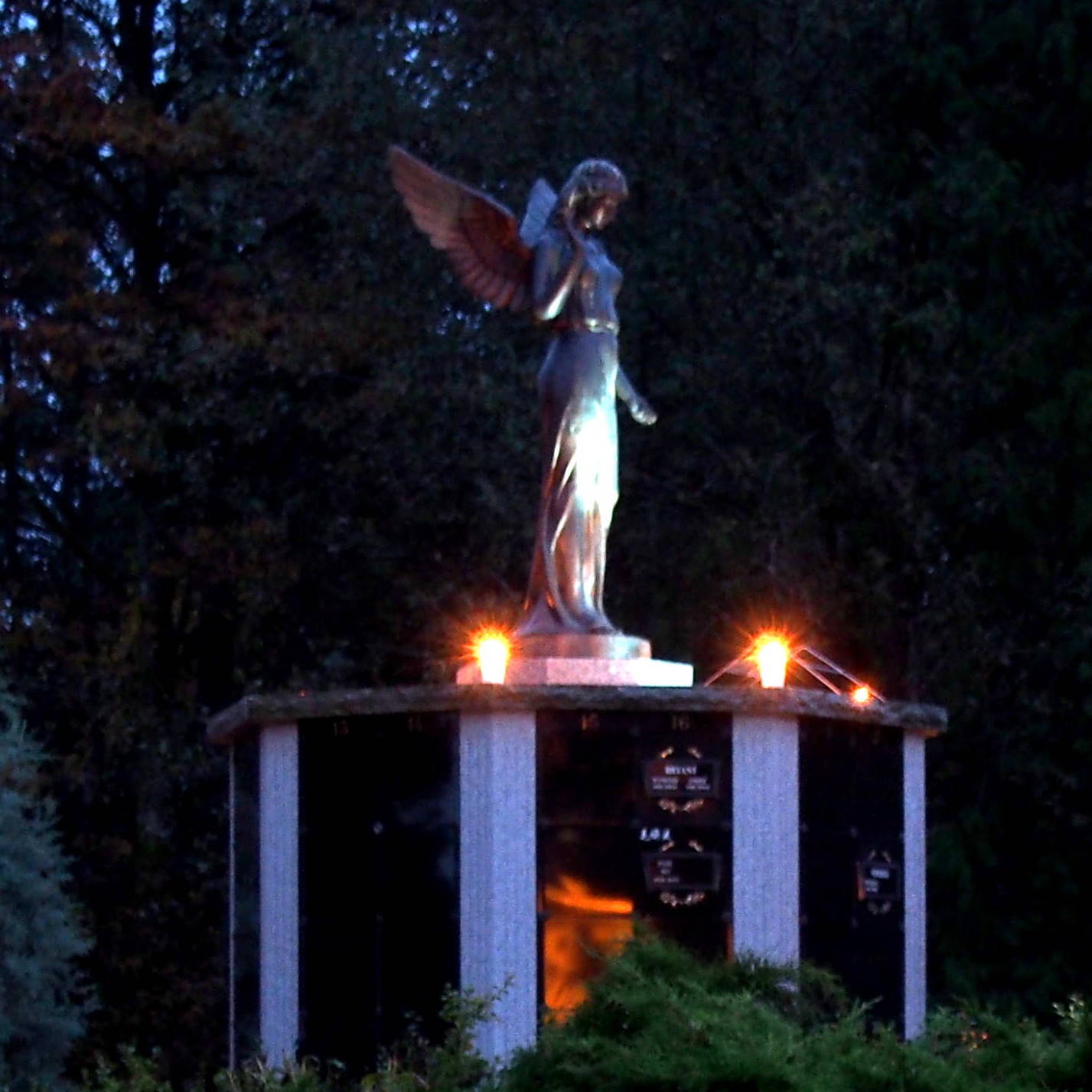 All Souls
All Saints
Candlelight vigil
October 31st, November 1st and November 2nd are colloquially (not officially) called "Hallowtide" or the "Days of the Dead" because this is typically the season that the faithful pray for and remember those who've left this world. Hallowtide begins the Triduum on Hallows Eve, October 31st, with the start of the Candlelight Vigil. The candles will remain lit throughout the cemetery through All Saints' Day, and All Souls Day. Be a part of this special event in which we embrace and celebrate the memory of the departed. Join us in prayer, light a candle or come experience the majesty of our cemetery grounds in the soft candlelit glow.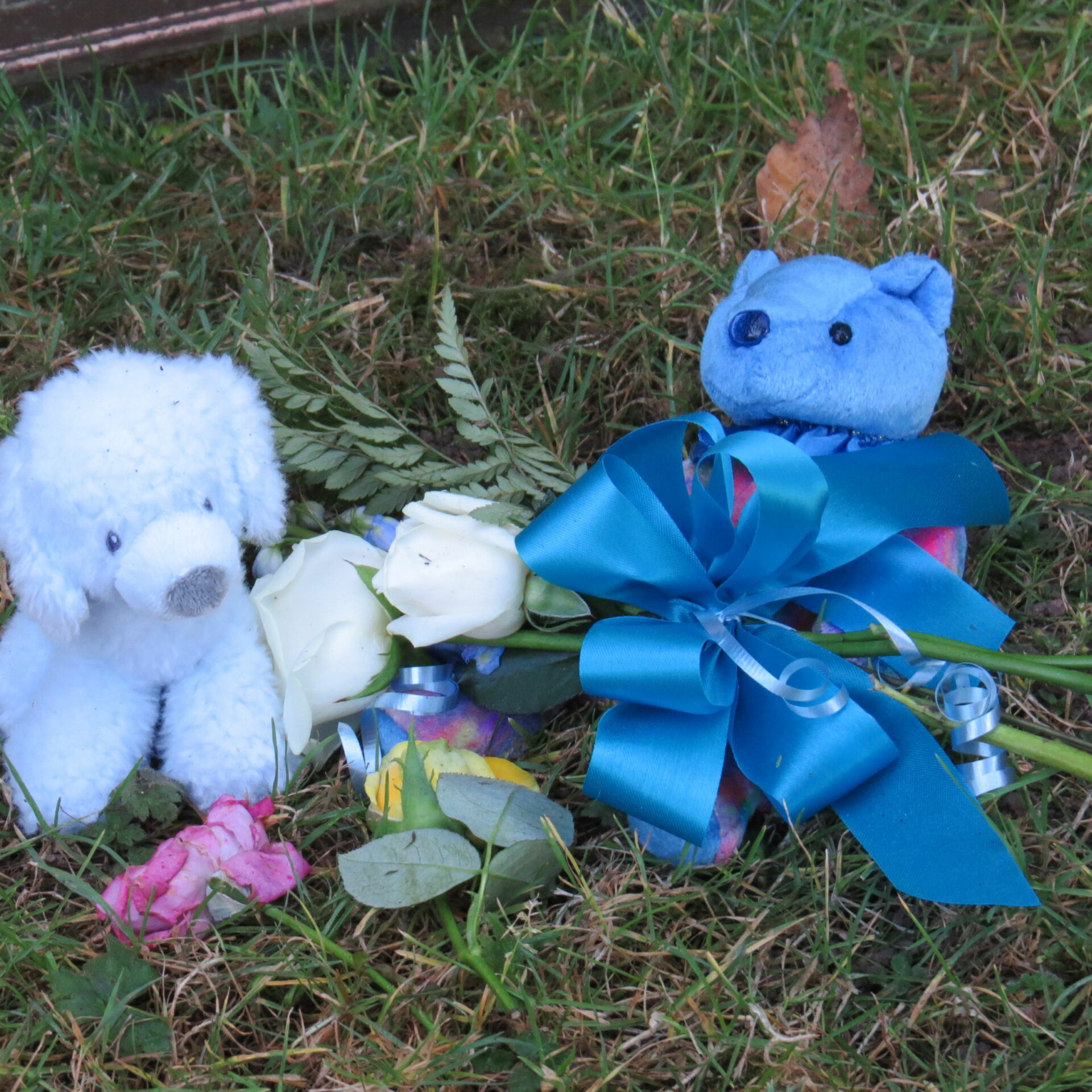 Join us as we honour our little ones who have gone too soon. A special Mass is celebrated and candles lit in honour of those we have lost. Garden's staff and Elizabeth Ministry volunteers will be available after Mass for support.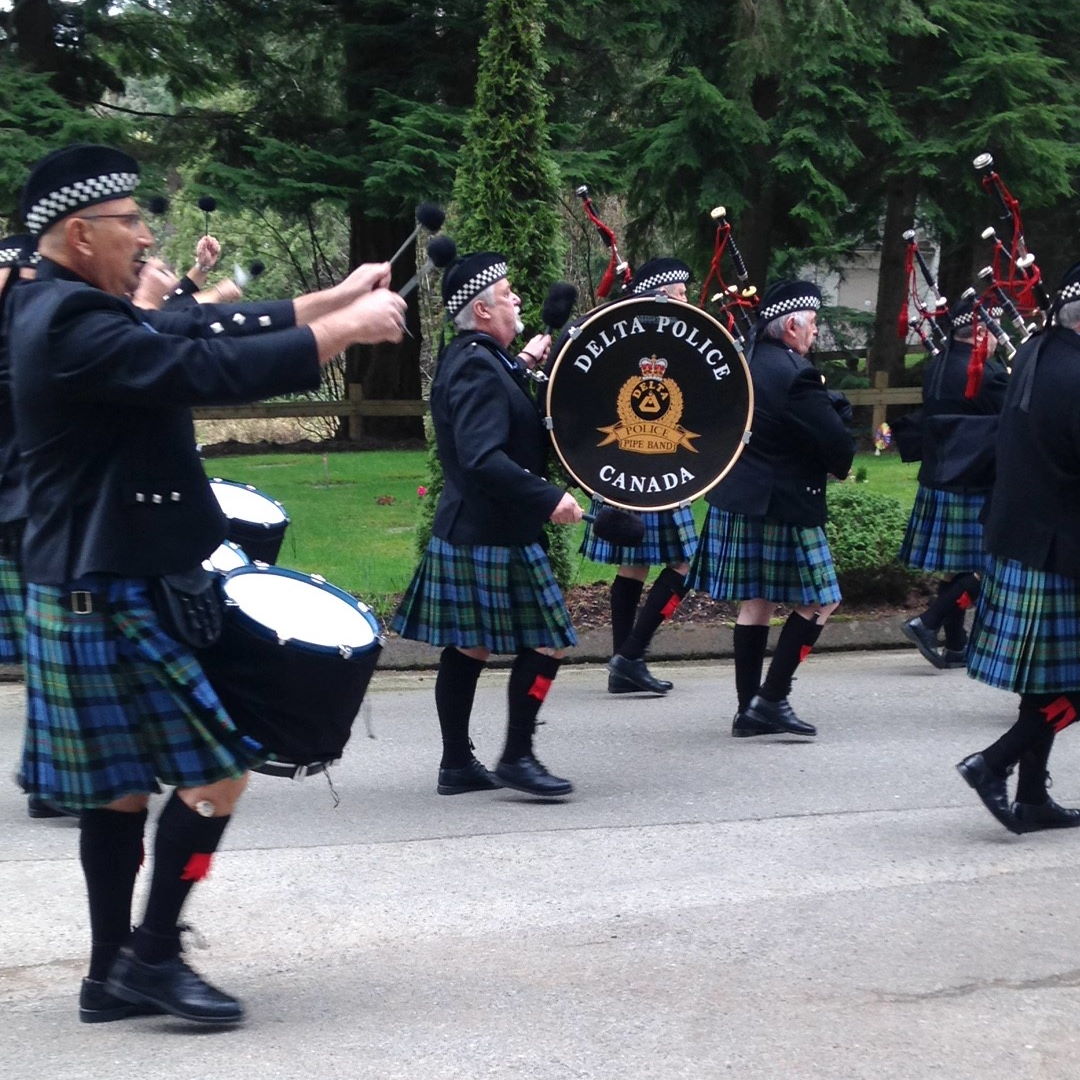 November 11th – Mass at 10am with a procession led by the Knights of Columbus to our Cenotaph.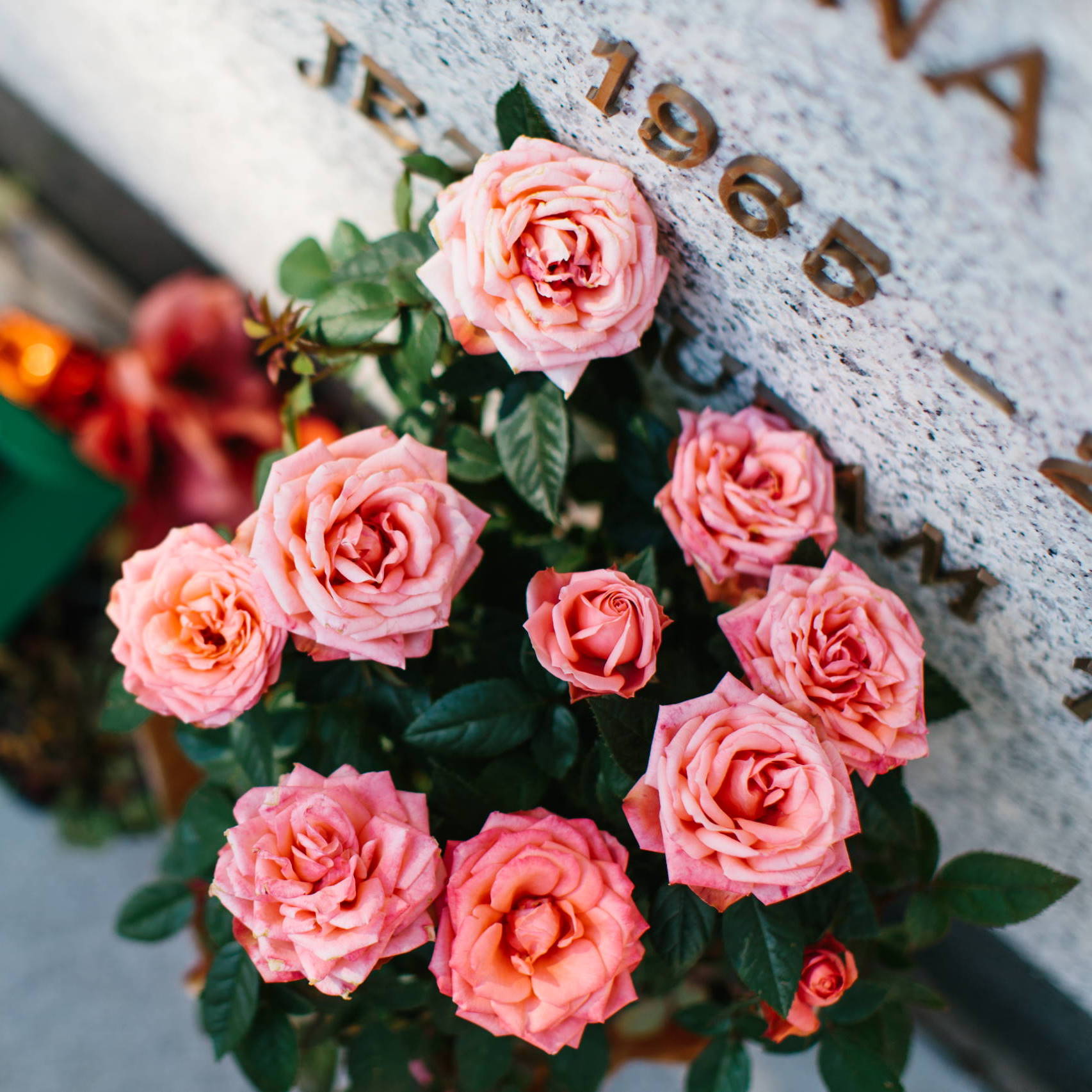 Held at 2:30 pm on Mother's Day to honour and remember the influential women in our lives.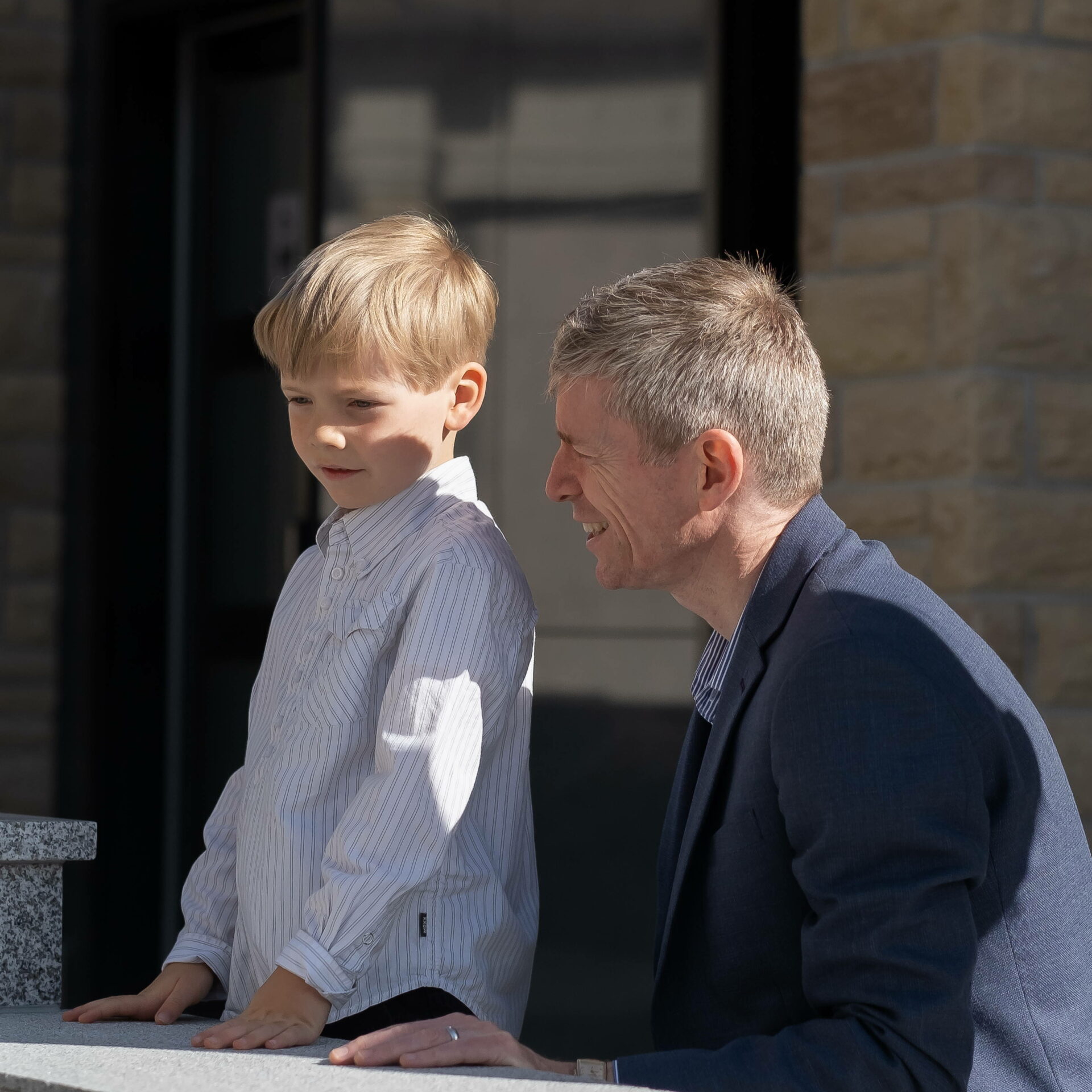 Held at 2:30 pm on Father's Day to honour and remember our Fathers.