ABOUT ST. PETER'S CEMETERY AND FRASER CEMETERY

Our History
The Catholic Church formally established its presence in New Westminster in 1860. In September of that year, Fr. Leon Fouquet OMI arrived to establish St. Peter's Parish as part of the St. Charles mission encompassing much of the Fraser Valley from the Cascade Mountains to the Pacific Ocean. Accompanying Fr. Fouquet was Fr. Charles Grandidier OMI, Brother George Blanchet OMI and Brother Gaspar Janin OMI.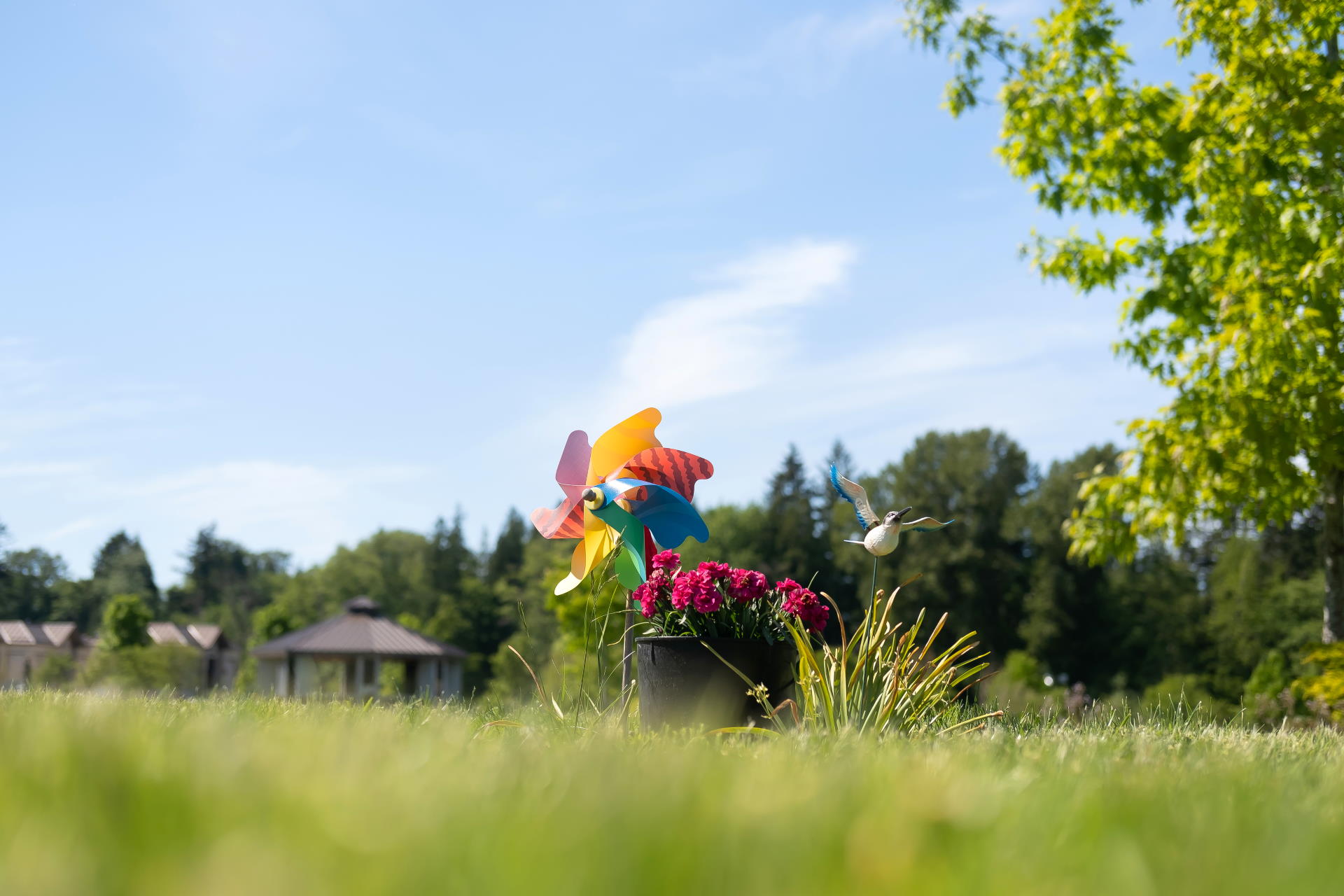 Map & Key Features
St. Peter's Cemetery is at 150 Richmond Street, New Westminster, BC. The enclosed map outlines the main entrance, parking locations, the central St. Peter's Columbaria and a few personalities buried with us. Administration for St. Peter's is provided by Catholic Cemeteries administration office located at the Gardens of Gethsemani cemetery at 15694 – 32nd Avenue. For information, available burial space, or records, please call the office 9:00 am – 4:30 pm Monday through Saturday at 604-531-2141.
AVAILABILITY OF BURIAL SPACE

However, there is a burial space for cremated remains in the central columbaria (free-standing structure with niche compartments) or in-ground cremation burial. Unfortunately, no more traditional plots are available for purchase at St. Peter's. For availability and pricing information, please call 604-531-2141.
"Some years ago attended a presentation by Gardens of Gethsemani at our church and found it very informative, after which my husband and I made all our 'pre-arrangements.' Highly recommend this to everyone."
"I had often wanted to end my days at Gardens of Gethsemani, but for some time, I put it off. Finally, a death in my own family prompted me to take action and request a meeting. During and after the meeting, with a well qualified representative, I felt much better. I feel that by arranging a place for myself and others, my earthly remains are secure, in holy ground and a sign for those following us of what we all stood for when we lived."